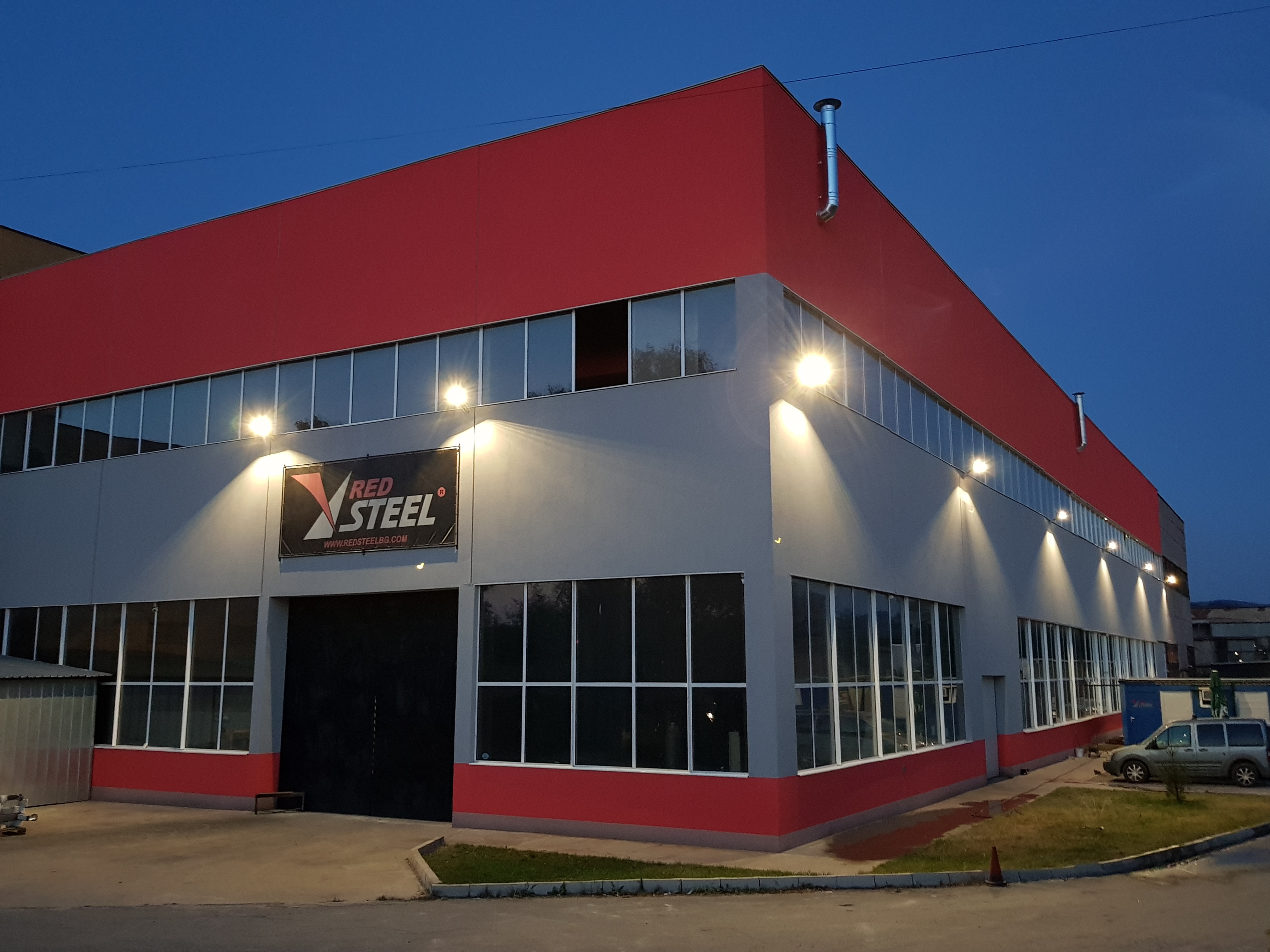 RED STEEL Ltd specializes in the design and manufacturing of thermal cutting machines with Computer Numerical Control (CNC). The three cutting methods offered are:
Oxy-propane cutting
Plasma cutting
Laser cutting
RED STEEL Ltd was awarded a Gold Medal at the International Fair Plovdiv in the "Machine Building" category three years in a row for the following machines:
2009 -Thermal cutting machine for vertical and bevel plasma and oxy-propane cutting
2010 - Dynamic Series machine for plasma cutting, with 2m x 6m working area
2011 - Thermal pipe cutting machine
RED STEEL Ltd was granted a utility model patent for "Portal thermal cutting machine" and received Certificate of registration for utility model № 1857/01.04.2014 from the Patent Office of the Republic of Bulgaria
NEWS

RED STEEL LTD successfully complete all activities under the project " Implementation in manufacturing innovative product - Portal thermal cutting machine " procedure for granting financial assistance : BG161PO003-1.1.07 " Implementation of innovations in businesses " . Under the project of 7/11/2014 , the company POLYMETA Ltd. supplied five-axis machining center , CNC lathes center and automatic measurement and adjustment diameter and length of the tool.
Five - axis machining center DMG MORI DMU 70 ECO

Automatic measurement and adjustment diameter and length of the tool DMG MORI

UNO

CNC lathes center DMG MORI

CTX 310 ecoline